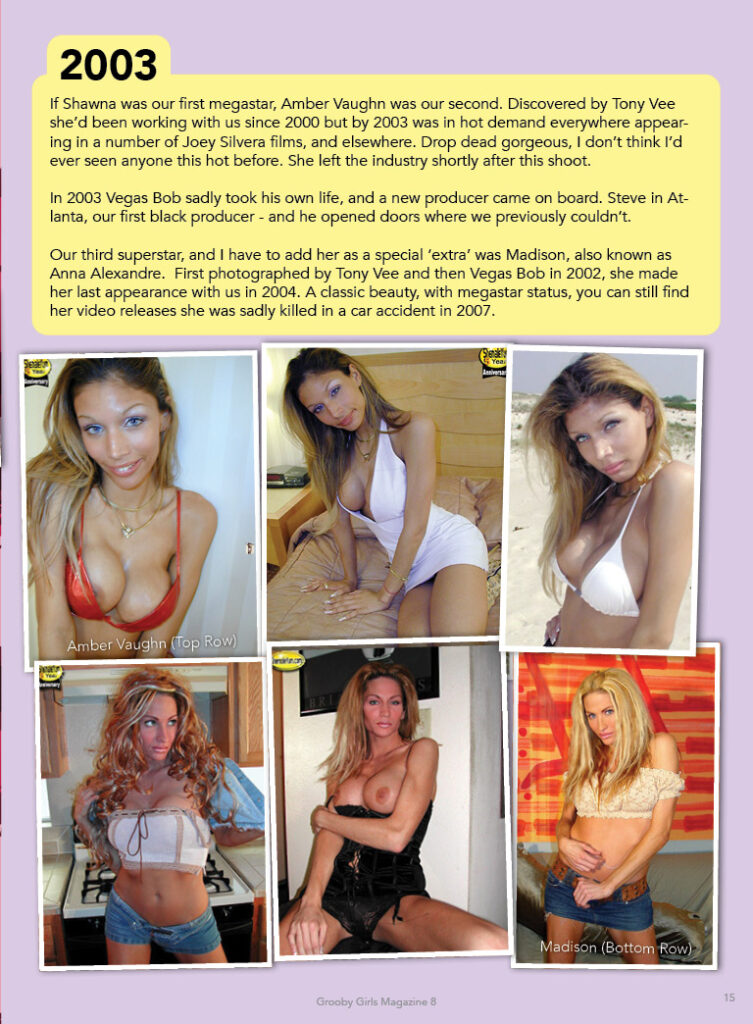 If Shawna was our first megastar, Amber Vaughn was our second.  Discovered by Tony Vee she'd been working with us since 2000 but by 2003 was in hot demand everywhere appearing in a number of Joey Silvera films, and elsewhere.  Drop dead gorgeous, I don't think I'd ever seen anyone this hot before.   She left the industry shortly after this shoot.
In 2003 Vegas Bob sadly took his own life, and a new producer came on board.  Steve in Atlanta,  our first black producer – and he opened doors where we previously couldn't.
Our third superstar, and I have to add her as a special 'extra' was Madison, also known as Anna Alexandre.   First photographed by Tony Vee and then Vegas Bob in 2002, she made her last appearance with us in 2004.  A classic beauty, with megastar status, you can still find her video releases she was sadly killed in a car accident in 2007.