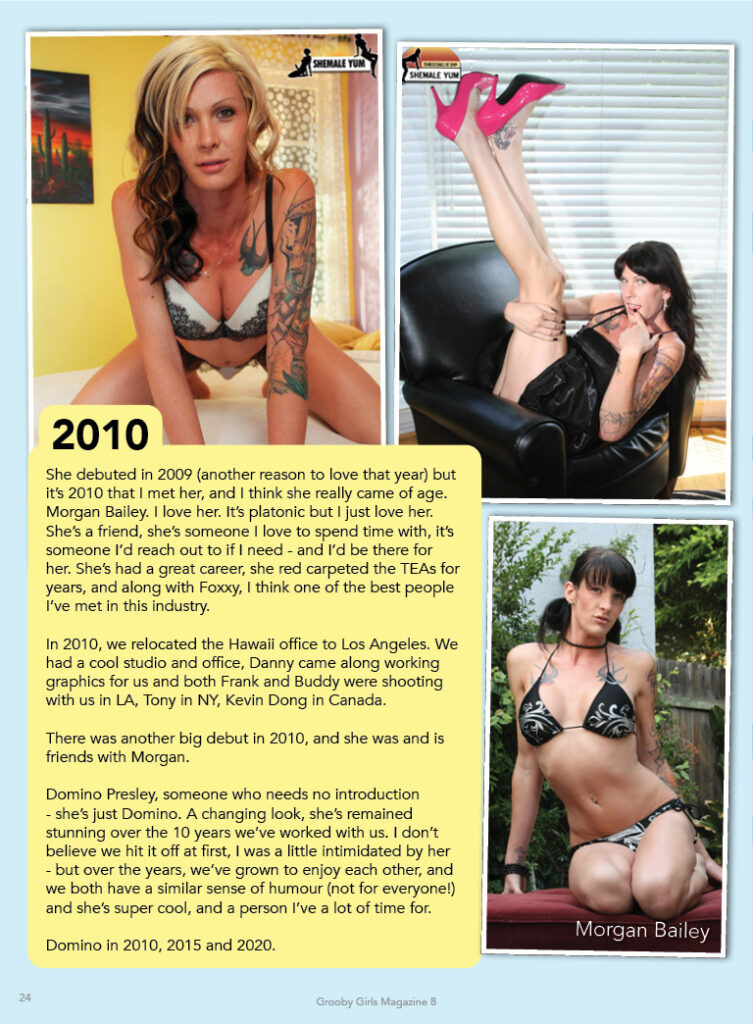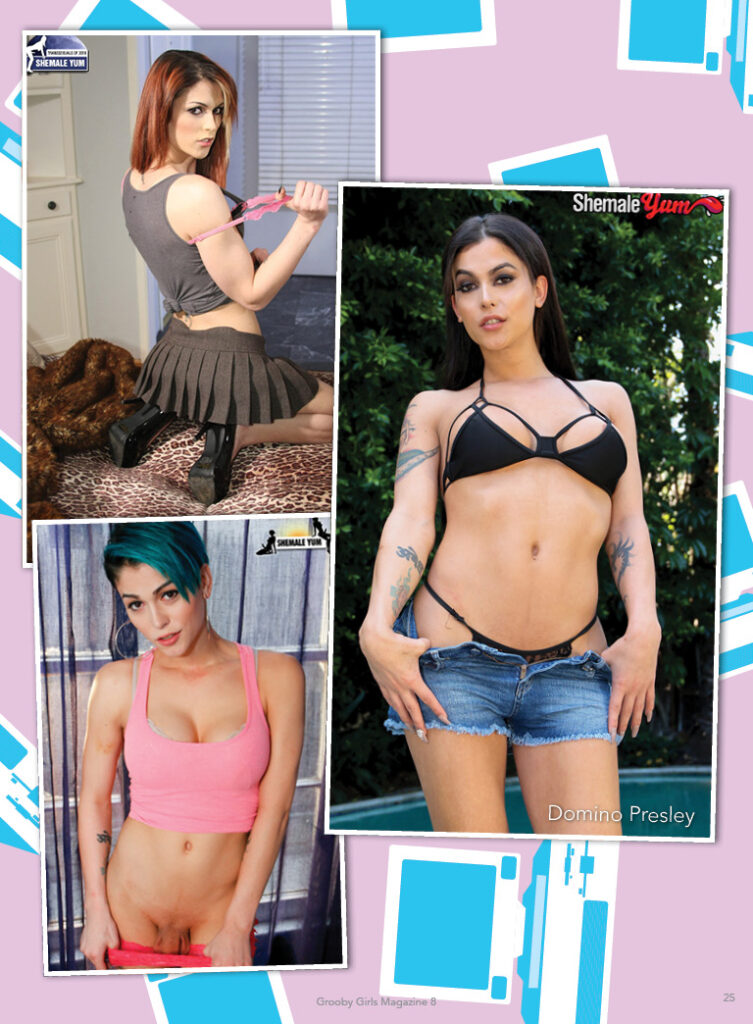 In 2010, we relocated the Hawaii office to Los Angeles. We had a cool studio and office, Danny came along working graphics for us and both Frank and Buddy were shooting with us in LA, Tony in NY, Kevin Dong in Canada,
She debuted in 2009 (another reason to love that year) but it's 2010 that I met her, and I think she really came of age. Morgan Bailey. I love her. It's platonic but I just love her. She's a friend, she's someone I love to spend time with, it's someone I'd reach out to if I need – and I'd be there for her. She's had a great career, she red carpeted the TEAs for years, and along with Foxxy, I think one of the best people I've met in this industry.
There was another big debut in 2010, and she was and is friends with Morgan.
Domino Presley, someone who needs no introduction – she's just Domino. A changing look, she's remained stunning over the 10 years we've worked with us. I don't believe we hit it off at first, I was a little intimidated by her – but over the years, we've grown to enjoy each other, and we both have a similar sense of humour (not for everyone!) and she's super cool, and a person I've a lot of time for.