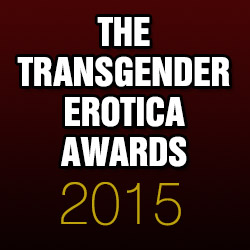 Tranny Awards Changes Name to Transgender Erotica Awards
Burbank, CA – Grooby Productions recently announced TS adult industry event, the Tranny Awards, will be re-branded as the Transgender Erotica Awards (T.E.A.'s). The event remains the only of its kind and exclusively celebrates the accomplishments of the TS adult industry.
"We started the show as an online event for a bit fun and never anticipated the interest and growth of the show to become the main annual event for trans women and men in the adult industry," said Grooby Productions owner Steven Grooby. "When we named the show the 'Tranny Awards' in 2007 the climate was different and the usage of the word 'tranny' was appropriate as a catchy title in an online porn event.  While I personally believe, within the context of porn, that 'tranny' has its place as a descriptor in the same way many words have their place only in porn, I do understand why some people have become frustrated with its usage here.
"As we aim to be inclusive of all areas of transgender erotica and are looking to broaden the appeal of the show to mainstream media, we believed it was time to re-brand the event to the Transgender Erotica Awards – or the TEA's.  The acronym works especially well since 'T' is used within the community and we're going to have some fun with the promotions (the after party, for example, will be 'The TEA Party').  I'd like to thank the extended trans adult community for their input and feedback over the last few months. We will be producing a show that the whole transgender adult community can be proud of."
The Transgender Erotica Awards (originally known as the Tranny Awards) was created in 2007 and started solely as an online competition voted by a panel of industry judges. There were only a handful of categories and Grooby sponsored all of the cash prizes.
As interest grew, it was expanded into an actual event and hosted at a several different nightlife venues in the Los Angeles area, before moving to a full-scale theater in Glendale. The event now has over twenty categories, including special awards sponsored by other industry companies, many of which include donated cash prizes.
Last year the event expanded their categories to include Best FTM Performer, with support from sponsors such as Buck Angel and James Darling. This year also marked the first year the event included the category of Voluptuous Diva, awarded to the best BBW TS performer of the year.
This year's event, hosted last month at the Beyond the Stars Palace in Glendale, also saw a 25% jump in attendance from last year, with nearly a 300% increase in livestream viewership. As the event continues to flourish, Grooby is constantly looking for ways to improve the show and honor the TS adult community.
More information will be made available in the upcoming months on http://grooby.com or http://TGEroticaAwards.com