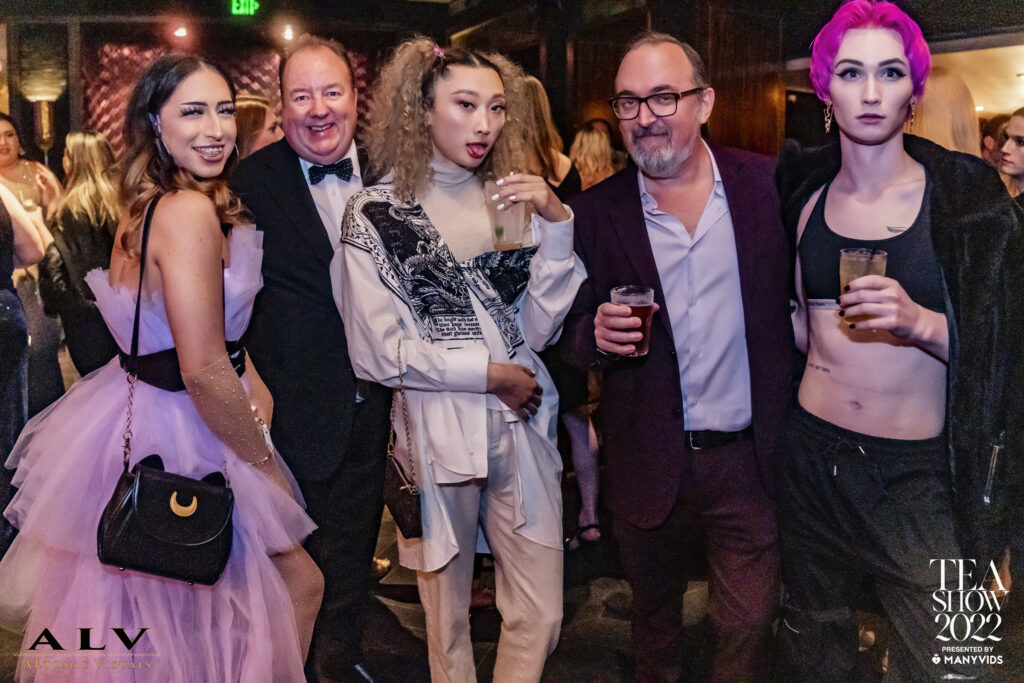 Thank you so much for those who came out to the TEA Show last month. It's taken me this long to catch up with work and put the show into some perspective. This was a bit of a difficult year for us, we were understaffed with some of our staff having to isolate and a key staff member took ill days before, leaving unfinished sound and vision work. Kristel and I always do a stocktake immediately following the TEAs with the purpose of seeing what can be improved for next year … but more of that in a moment.
I understand how difficult and costly it is for many to come to the show, and it was lovely to once again see the sisterhood and brotherhood of performers helping each other out by sharing rides and accommodations to attend. This year was the first time we were invite only and we were expecting less attendees, yet so many people RSVP'd and wanted in, that we had many more attending than previous years. The Friday night is always the more enjoyable for me, as I get to associate and meet so many of you – I always regret how little time I get with each person, and wish I could have had more. I also tend to get dragged away in the middle of conversations so I apologise if that happened to you. We had less photographers shooting the media wall this year, and I think we could have used the two who were missing (Chris King and Rick Garcia) as they keep things upbeat and moving.
The Sunday night show went overall pretty smoothly. Natassia ran the red carpet extremely well and together with Frank and Mike, everyone did get seen. We were stricter this year on who could go on the carpet, to ensure that every nominee or star was seen – I'm sorry we cannot accommodate you all but it would just be impossible.
I go to great pains to try and get as many people seated as I can. The table seating is nearly all sponsors, and when they tell me they have spare seats, I try to get nominees sat there. I did manage to get a lot of people sat but it's an extraordinary amount of work to do in the busy days leading up to the show, so next year I may leave it more open and the Loge area (the sofa seating at the back) may just be open for those who aren't sat. If you do want to guarantee table seating like some of the nominees and industry, then we do have some cheaper sponsorship options for 2 people.
A lot of adult industry who are not necessarily in the trans space, claim our show is the only one they enjoy attending as it's so much more fun, and I have to agree. And it's you that makes it fun. From Alissah's opening performance, through the many nominees and the presenters who were good enough to take the stage. I love Mark's voice over, the slickness of the video presentations and I love seeing how much it means to so many of the models – unlike the other shows, we take the time to recognise who really has had the biggest impact on the year (and not just those who hire PR). Our new 'Producers Choice Award' was set to rectify some of our issues with award shows, and I was so happy that the inaugural winner, Alexa Scout was in attendance to collect in person.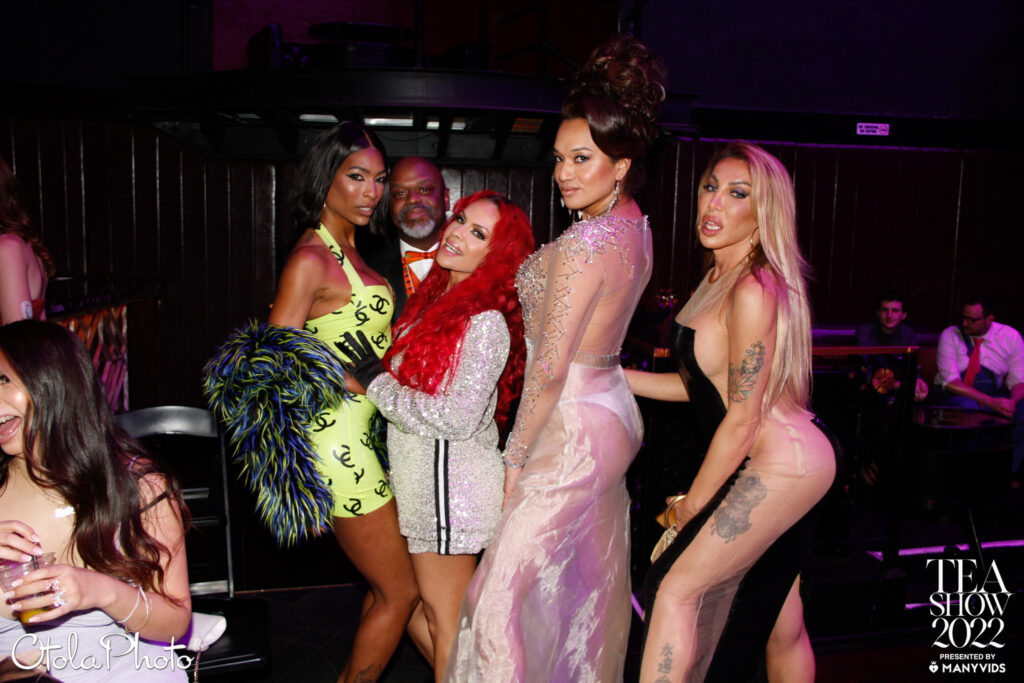 Now for the few issues we had.
There was an argument which turned into a yelling match which nearly turned into a fist fight, and we had to eject someone from the show. This isn't something I've seen in the recent past, and another performer getting involved in it who was just walking past, didn't help the situation. We're meant to be here to have a good time and support each other – so anyone causing a fight, will get a lifetime ban from the event. The person who causes this issue, was not a performer but a guest – and a trans girl who has been on the LA scene for sometime, she will not be invited back.
We'll be editing the video to remove the diatribe that our host Domino had after the male nominees were announced. Her opinions are her own and this is not the place to air them – she has been reminded that the host is expected to remain neutral both on the nominees and the winners and this isn't the place to air any grievances – the same goes for winners or presenters. Apart from this one small part, I thought Domino done a fantastic job again keeping the show running despite the issues (the half time performance not being ready). The performer who did get on stage to reprimand Domino was out of line to do that – I understood her point but no matter what her opinion was, it should also have been kept for a later time and that they should have listened to me when I had to lead them off the stage. In the future, anyone coming on stage uninvited will be removed and banned … we are calling it the Will Smith rule.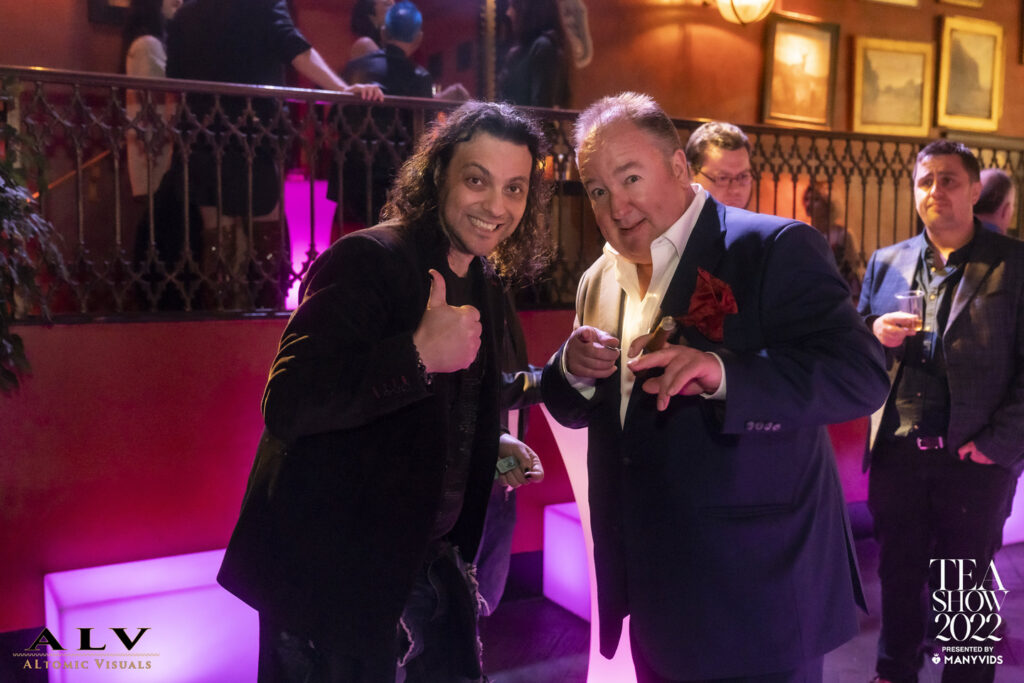 My 'rant' at the end will also be removed from the video. For those there, to give a bit context; I was already irritated at having to have someone removed from the show, and then get up on stage to lead our 'Will Smith' off the stage. I was also irritated at an empty table right at the front, where a previous winner had gotten her award, and then the whole table left at half-time, showing disrespect and ill-manners by not supporting the performers who had yet to be announced. Twenty minutes from the end, the 'producer' who had agreed to present one of the biggest and most contested awards, Best Solo Performer – and who had chosen his co-host came up and said he was leaving as he 'had to be on a shoot the following morning.' He refused to wait the 20 mins, which left us without a presenter.
I don't like getting on stage. The show is not about Grooby and the show is certainly not about me – and I've made it a point not to be the old hack who has to be seen up there each year (I've only been on stage once before, presenting to Alec Helmy, the founder of Xbiz). So I decided it was best to air my grievances and to call out the people who were fighting – they can fuck off and not come back – and to call out those companies and producers who do nothing more than virtue signal about how woke they are by working in trans niche, but can't be arsed staying and supporting the models – they can fuck off also and not return next year.
I said things that I believe needed to be said, because I love OUR industry and I love OUR show and I love what WE all do together. I hope it sat well with most of you – and any of the industry that had an issue, can go ahead and try cancelling me.
Overall it didn't mar my enjoyment of the weekend, and when I look at the list of winners and nominees and the diversity and how good the show made so many people feel – not just the winners, not just the nominees but all that attended who could get out and be with a community that supports and empowers them. I thank you all – and look forward to working with you to create an even better 2023 event.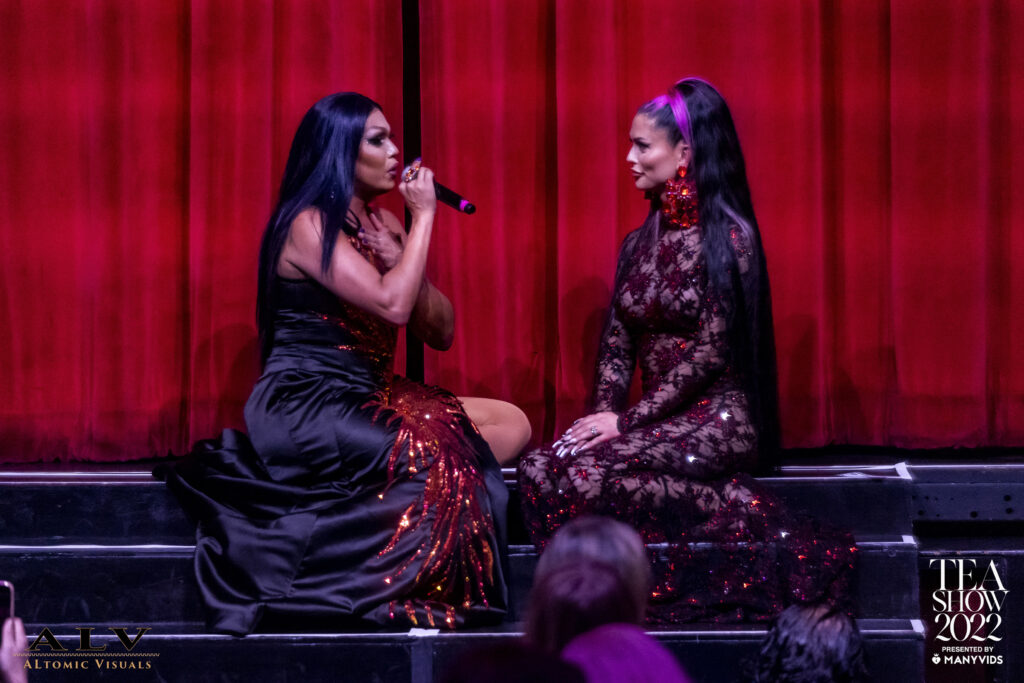 ---
---
---
2023 Thoughts and Changes
We've wanted to go to an invite/industry show for a while and this proves we can do it – so next year will be the same. Nominees, models/performers, industry reps, etc. This ensures we can provide a safe environment in which everyone can let their hair down and enjoy. We may have a few VIP public tickets for sale but they will be for recognised guests who are known to us.
We will be removing the 1/2 time break – and starting everything an hour earlier. I recognise this is a Sunday night and this year did over-run a little. I think we can have a smoother, happier event starting earlier and running through.
I recognise Domino's podium should be closer to the center of the stage.
It is likely we will do the Fri/Sun night again. It seems many do like the day break in between and I tend to agree. It's also a good time to get some shoots in.
I do understand why some people would want it to be in Vegas. We did look at doing an event there before and the costs were completely out of out budget. LA does have plenty of accommodation under $200 a night, we had our staff just over the hill in the valley for $150 in very comfortable rooms. Grooby assumes a lot of the costs of the event – and we don't make any revenue from it (the sponsors help pay for much of the expense also) and our current set up works within our budget. We don't charge any of you to attend, regardless of whether you are nominated or not. The Avalon also agrees to keep the drink prices to a more reasonable (?) level then we were quoted in Vegas.
We'd love to hear any feedback you have on the actual organisation and running of the show – and you can get me at admin@grooby.com
Thank you all so much.
Thank you especially to the Grooby staff – and those who helped – Frank, Vito, Jack, Paulina, Mark, Al Tom, Ben and anyone I've failed to mention.