UPDATED NEWS TEA SHOW 2022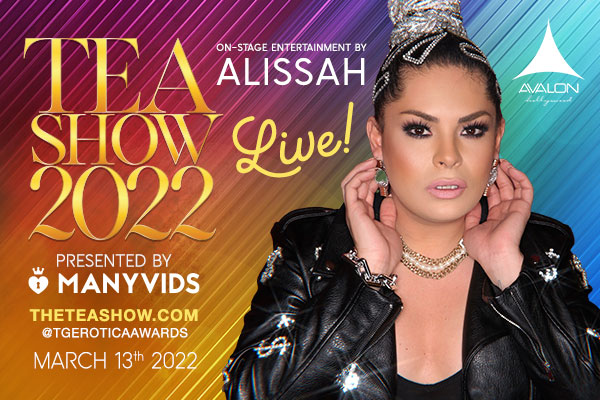 Keeping you informed. This is subject to change with local laws or if we deem necessary.
We will be having a Pre-Party at the Bardot (March 11, 2022), and although likely a smaller and more subdued affair, we're hoping for a fun night of meets and smiles. The main room of the Bardot is well-ventilated and considered open-air.
The TEA Pre-Party – Bardot – March 11th
The TEA Award Show – Avalon – March 13th
The TEA Awards Show and the Pre-Party are invite-only. There will be no general ticket sales or doors sales. The guestlist will be open to nominees, industry, sponsors, and VIP only this year, for safety consideration. See below for how to get onto the guest list.
All attendees must be vaccinated against COVID-19 and provide a current, valid vaccination card and matching ID at the door.
All guests will have assigned seats at the TEA Show. As required in Los Angeles, you must wear your mask at all times (unless actively drinking or eating). Any individual who arrives at the venue without a mask will not be granted entry. Please respect people's personal space and honor that individuals have differing levels of risk and safety to consider. Any person disrespecting staff, the venue, or other guests regarding safety will be asked to leave.
We will be having a smaller red carpet this year, which will be open to our 2022 sponsors and trans nominees in the performer categories only (i.e. Best Solo Model, Best Hardcore Performer, Best New Face, Best Non-US Performer, Best Trans Male Performer, Best BBW Performer, Ms.Unique). You will be given a ticket and a time slot for the red carpet. With spacing restrictions, our red carpet host simply cannot accommodate everyone. Our sincere apologies to those this may impact and will be closely monitoring the state of the pandemic and subsequent event restrictions in LA for future events.

You are responsible for your own safety and risk assessment. We will have sanitizer stations at the show and will try to encourage as much social distancing as the event reasonably allows, but it's up to each individual to decide whether they want to attend and identify any risks to themselves.
I'd strongly encourage those worried about catching COVID-19 or who have health conditions that could be exacerbated by close contact with others to not attend this year, and we look forward to welcoming you to a future show.
Nominees, VIPs, Industry – guest list application is here : https://www.theteashow.com/2022-invitation-acceptance/