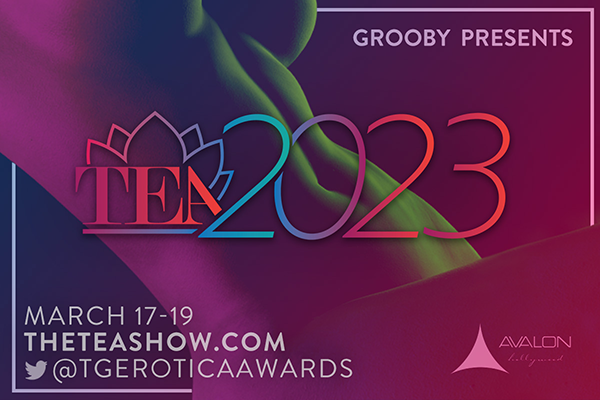 All the pre-nominations are in and we're working out the exact nominations for this coming years Trans Erotica Show. As each year there are so many new girls in the industry, I find it helpful to put this guide out to our our award show differs and what to expect, each year.
The pre-nominations are just to get an idea of models or scenes for nomination, the amount of (spammed) nominations are pointless and just waste everyone's time. We take these nominations and the nominations from industry (company owners, producers, reps, professional reviewers, media, etc.) to come up with working lists, which we then validate (that the model worked this year and in enough scenes) and then have to whittle down to a final list.
We don't take this lightly – and although we aim to be as inclusive as possible, the best scenes and models should be the ones nominated. We appreciate how disapppointing it is, not to get nominated in a category you wanted but with 100s of models and scenes, and limited spaces then there will always be people unhappy. We do have a fan vote category next month.
Inclusion in a category can be dependent on how many other scenes/people were pre-nominated or eligible, so while the Best Solo Model, Best Hardcore Model or Ms.Unique may be difficult to get into, Best BBW or Best Non-US often has a lower bar of eligibility because of the lack of competition there.
This is not the Grooby awards. This is an inclusive award and having worked or not worked for us, has no bearing on your inclusion.
Whether you are nominated or not, if you are part of the adult trans industry we would like to welcome you to the show in March. Although it is a competitive show, it is also a celebration of trans erotica and those that work in it, and showing support to the industry. This is an invite only event (not open to the public) and details of how to get on the guest list will appear in January. Those wanting to bring qualified friends, will be able to buy get tickets for them, via a donation to the Free Speech Coalition (more in January).
What happens next?
The nominations will be announced in early December.
Our panel of judges is made up of industry reps and fans. We're the only award show who announces whom the judges are after the show.
The judges select there top 3 from each category, and their votes tallied to get the winner in each category
Winners are annouced at the March Show.
We aim to have the most transparent show around and are available for answering questions, once the nominations are released if we've made a mistake or you feel strongly about a nomination please contact us with full details. If you feel we've really been remiss on a model or scene not appearing, we will take another look – you can contact us at admin@grooby.com with any information.
I hpe this helps.