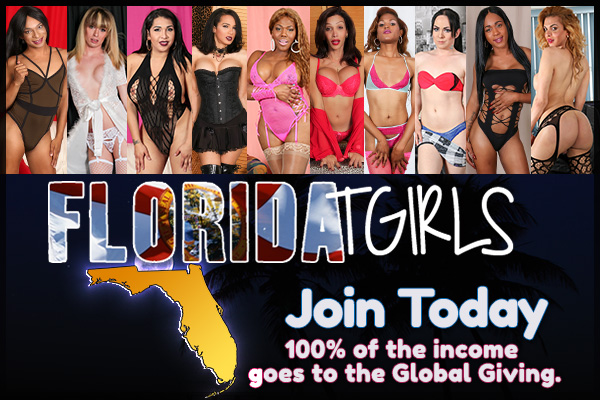 We didn't expect to do another one of these sites immediately after the TgirlTexas.com site. We actually very rarely feel the need to do these drives but both Texas, Florida and the surrounding states hit very close to home for us, with producers and many, many of our models coming from those areas. With the exception of California, I think our main model pools currently are both those states, so being able to put money directly back into any relief efforts which may affect models, their friends, their families and their neighbourhoods get back onto their feet, is important to us. I appreciate the many people who have given already either through our site or other means – but we felt it to be a bit unfair and amiss, if we didn't recognise what was going on in Florida and the non-US islands affected and try to do something to help.
Grooby staff have invested their own time into doing this. They've worked around the clock to get this site up for Tues. 12th – and they still have their regular work to do. We're taking 100% of the revenue (we'll pay the banking charges) so that if you paid $20 to enter this site, all of that $20 is going to Global Giving for Hurricane relief. We're going to be making our first deposit of $1000 which we've just reached on TgirlTexas.com today.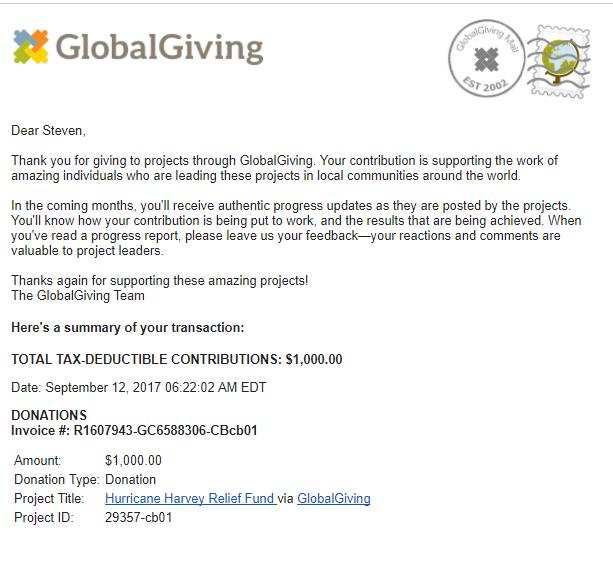 We will be calculating the tax deduction and donating that also.
Each and every model on FloridaTgirls.com was photographed in Florida, and I believe all live their currently.
This site will not stay online forever. After the last person has paid, it will remain online for 4 weeks and then deactivated. There are no recharges on this site, you are welcome to download all of the content and enjoy it – or visit as many times as you wish during the period it is up.
Yours
Steven