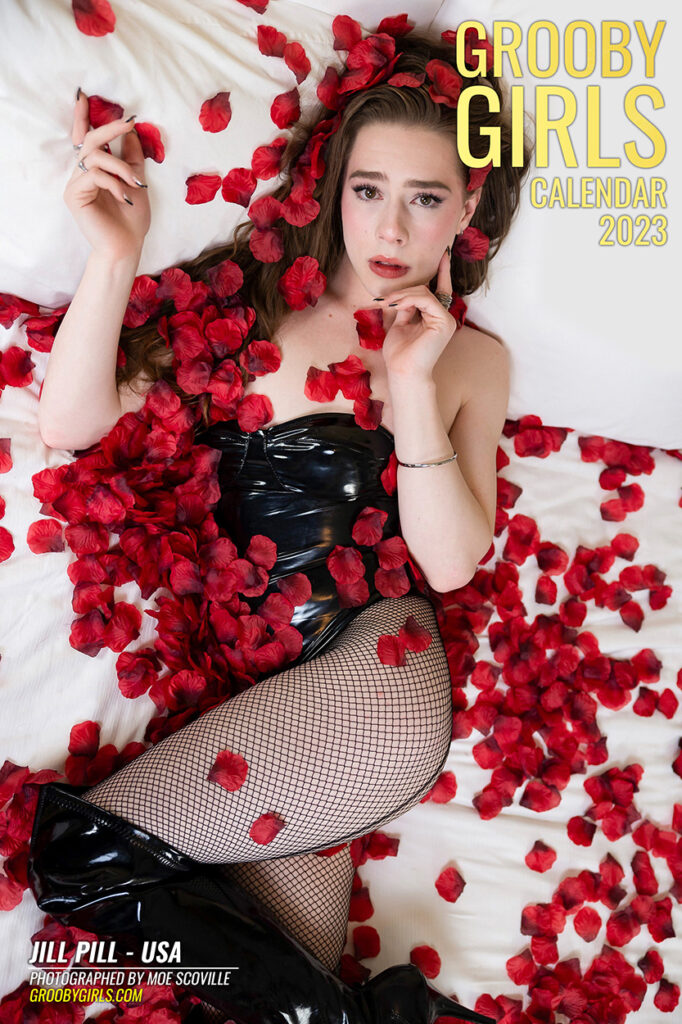 Each year we release a limited edition calendar of some of our favourite shots of the year. This year we chose this super shot of Jill Pill, who debuted in 2022 from one of our newer producers, Moe Scoville.
It's a difficult job trying to select only 13 photos from 10,000's over the year – and whittling it down to only 13 models. We try to have some diversity across the sites and producers – and there are many other models whom we could have chosen, we just felt these 13 represented what we do the best and had a great photo we could use, for this coming year.
We produce one limited run each year – and when they're sold out then they're gone. Every year we get people coming to us in Dec or Jan asking if we have any left – and they're left disappointed. There is no excuse, we promote these heavily across the sites and our social media and you can pre-order it to guarantee and reserve yours, which will be mailed in November.
All models in the calendar will be mailed their copies at that time.
Pre-Order your copy NOW at https://www.groobystore.com/product/2023calendar