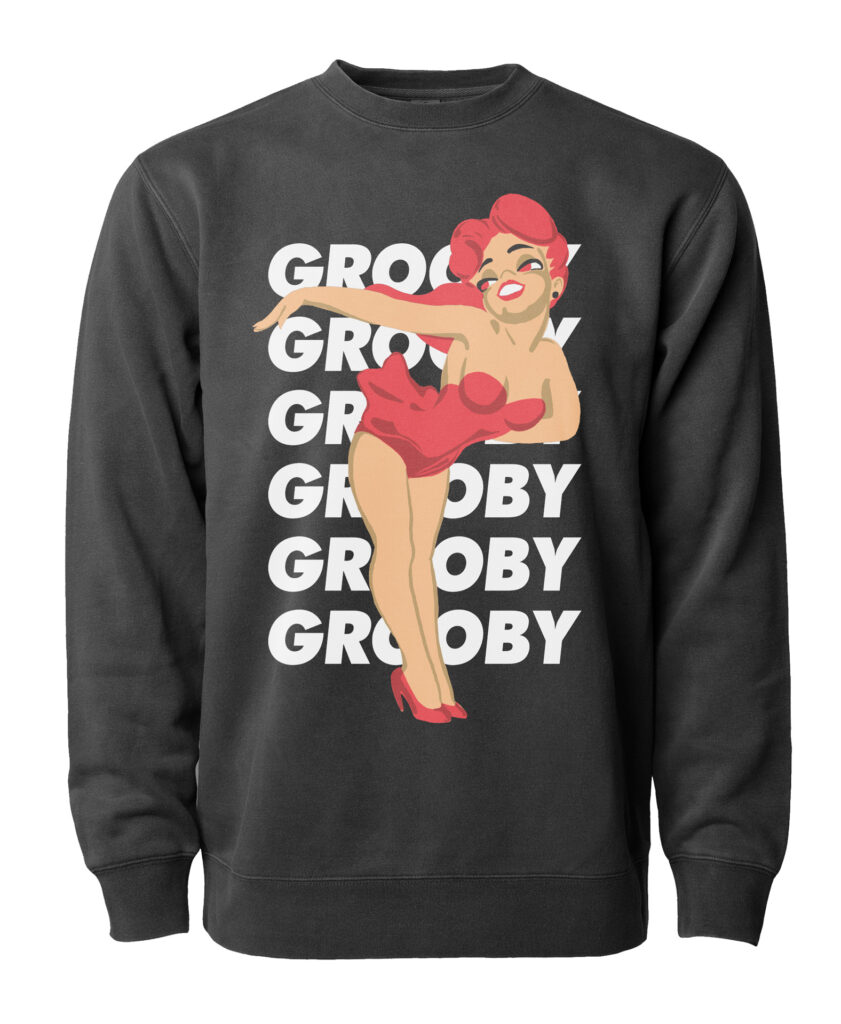 In a year where most fashion collections were cancelled, our resident Grooby artist, Nicky excelled herself by coming up with our best release yet and my new favourite (sorry Grooby howling dog tshirt!).
We producer these as gifts for the models and send them out to models who have worked with us recently. I love to see the girls wearing them on social media and of course it helps drive new people to the sites to join, which means we can pay Nicky to do a new design and we've always got great merchandise coming!
This year we thought some other people may fancy one – stay warm for the winter, and look good, so we had a very limited amount of extras made. If you want one, reserve it today – don't delay.
Only available at: http://GroobyStore.com