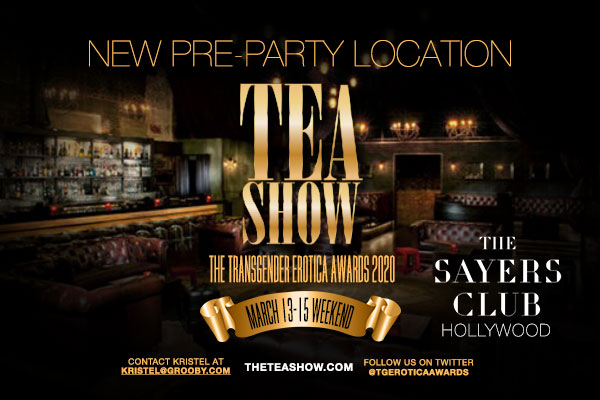 You may have already seen the announcement that our pre-party this year has moved from Bardot to The Sayers Club.
Bardot has worked well for the past few years, but the staff and I, felt it was time to change it up. The Sayers Club has exactly what we are looking for – and is going to look fabulous on the night. A speak-easy, loungey vibe with plenty of intimate areas for people to socialise and enjoy. There will also be a much larger media wall on stage, where photographers will be snapping throughout the night – and everyone is invited to have their photos taken there. The bar also has food for sale – so those girls refusing to eat until they squeeze into their dresses and photos taken – need not pass out by the end of the evening!
One BIG change and I'd appreciate if everyone to read this carefully. This will be a ticketed only event. That means we will not be admittance at the door unless you are either a) on the guest list or b) have a ticket for the show. We don't want to over-fill the club, and we thought in terms of safety for all our guests it was better to know whom we have attending.
So changes this year will means you will need to be on the guest list OR have a ticket to get into the pre-party. There will be no 'cash on the door'.
So how to get onto the guest list? Closer to the date, we will be promoting for this but basically if you've modeled or worked with us (Grooby) you can get yourself on the guest list. However, your guests, if they are not known performers, will need to purchase a ticket.
Tickets are available on a limited basis at https://theteashow.com/shop/ for either the weekend event, or the awards show only. There are no tickets available at this time for only the pre-party as we want to ensure all our weekend event ticket holders and our guests and sponsors, are able to enjoy both nights.
Please do not email us about the guest list at this time unless it's absolutely necessary.