Ok so they might have a place with celebrities and even in the adult mainstream industry but the transgender adult industry is so small that their is no place for managers or agents … they're just worthless. Usually the type of people that we get touting a new model is a wannabe pimp type or more often just someone who wants to be a player and get in the girls panties. While I welcome guys sending in referrals for models, that's all it should be, a referral. When a company like the one I received an email from this morning, claiming to be professional, yet don't have a webpage (and are emailing from an Earthlink account) and nothing shows up on Google, it pisses me off even more.
Here is the most hapless email – whether this company is big or not, a little research into their client would have been advisable … and to get the "noted photographers" name correct. You would have even thought they could have found where we are based, instead of assuming a three hour time difference from NYC.
VERDICT : FAILURE
PS – Olivia … we love you, we think you are awesome and we are so excited that you'd work with us on Shemale Yum but you don't need an agent! Email reputable companies, talk to the girls you trust who have worked with other companies … or drop me an email at admin@grooby.com and I'll give you some referrals! Don't waste your money with these people.
"To Whom It May Concern,
My name is XXXXX and our company 'XXXXX Entertainment" represents Transsexual Adult Film star and TS model Olivia Love.
Olivia doesn't need much introduction. Having starred in over 65 films and hundreds of photo shoot layouts during her carrer, Olivia is one of the most recognizable faces in transsexual adult content.
After a short retirement, Olivia is back living in Los Angeles and looking for video and photography assignments to reintroduce herself to the transsexual community and her fan base. We are currently working on a new official website for her but in the interim we'd like to get her image back out to the masses and feel a site like Grooby.com would be a great place to start. Based on the company's brand recognition, reputation, internet traffic and the optimum target demographic Grooby would be the perfect vehicle to re-launch Olivia's career.
I have attached some sample photos of Olivia taken just last month in Los Angles by noted TS photographer Buddy Woods.
If you need any additional information please don't hesitate to contact me. If I am unavailable please reach my partner XXXXXXXXX. We are based in New York City so please allow for the 3-hour time difference to E.S.T.
Thank you for your time and consideration."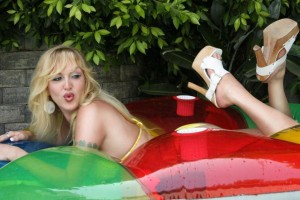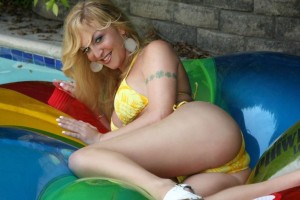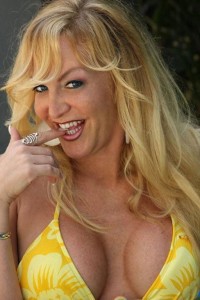 My response;
"Hi
Apart from my dislike of so called "managers" especially ones who don't do their research and know nothing about the industry but have you done any research at all?
Buddy Wood works exclusively for Grooby Productions. Olivia's comeback photosets have already appeared on Shemale Yum from Grooby and her comeback DVD "Buddy Wood's Shemale Superstars" should be in the stores within 4 weeks. The current renewed interest in her is specifically because of Buddy's work with her.
We've never used managers or agents and I hope the time will never come when we need to – we recruit and find out own talent and pay them 100% of the fee they are due. "