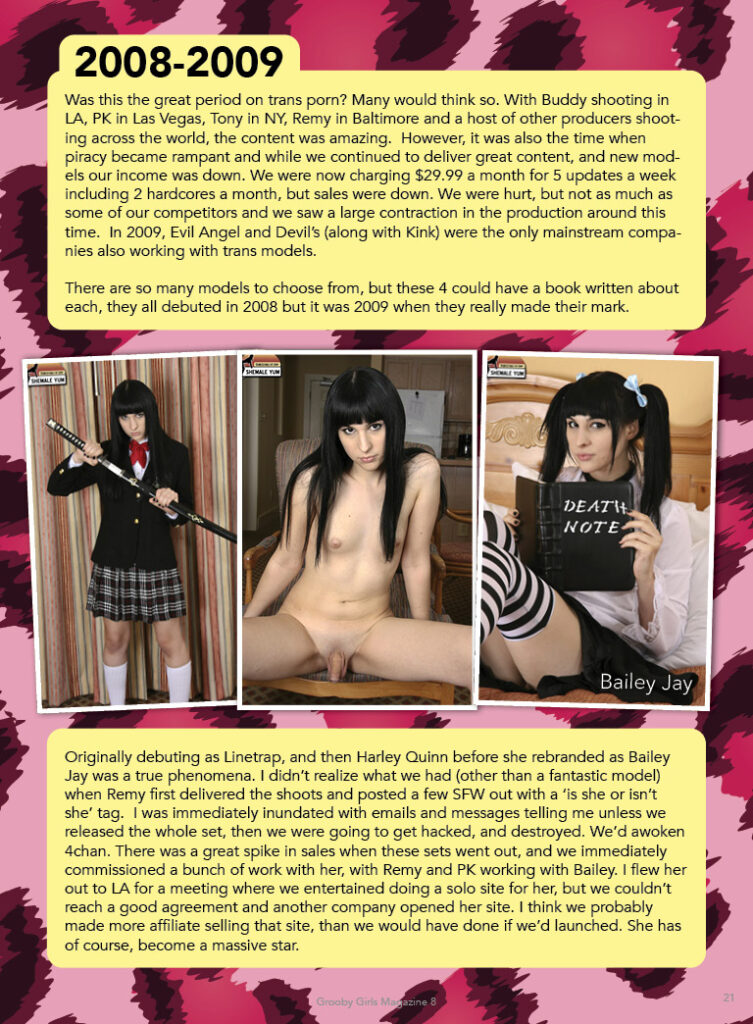 Was this the great period on trans porn? Many would think so. With Buddy shooting in LA, PK in Las Vegas, Tony in NY, Remy in Baltimore and a host of other producers shooting across the world, the content was amazing. However, it was also the time when piracy became rampant and while we continued to deliver great content, and new models our income was down. We were now charging $29.99 a month for 5 updates a week including 2 hardcores a month, but sales were down. We were hurt, but not as much as some of our competitors and we saw a large contraction in the production around this time. In 2009, Evil Angel and Devil's (along with Kink) were the only mainstream companies also working with trans models.
There are so many models to choose from, but these 4 could have a book written about each, they all debuted in 2008 but it was 2009 when they really made their mark.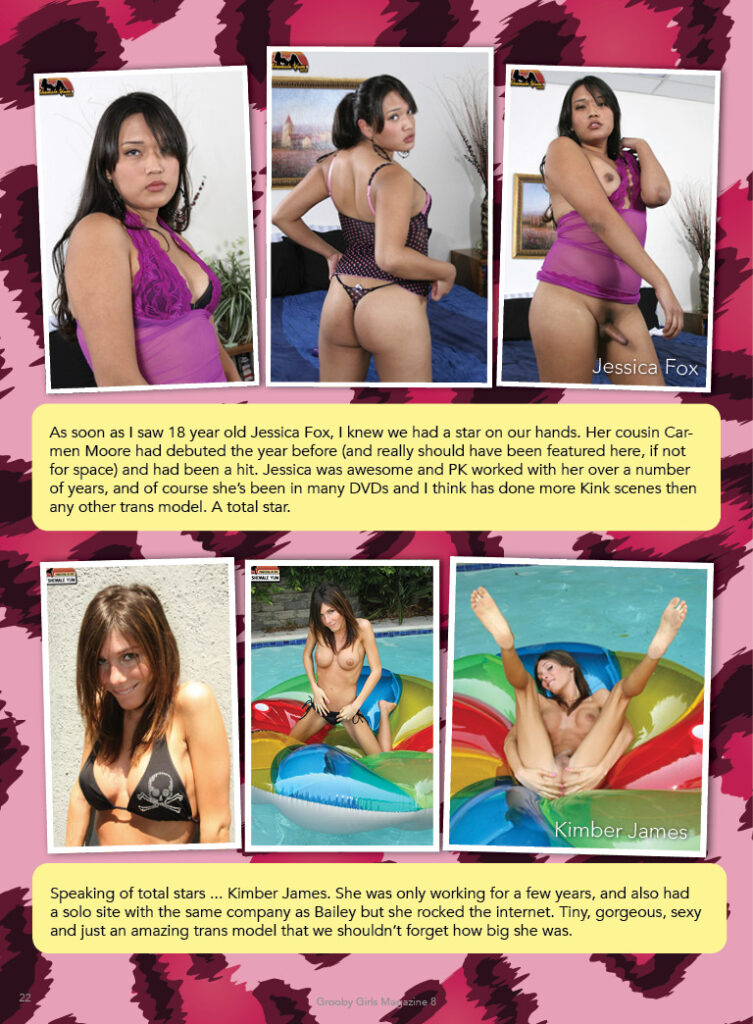 Originally debuting as Linetrap, and then Harley Quinn before she rebranded as Bailey Jay was a true phenomena.  I didn't realize what we had (other than a fantastic model) when Remy first delivered the shoots and posted a few SFW out with a 'is she or isn't she' tag.   I was immediately inundated with emails and messages telling me unless we released the whole set, then we were going to get hacked, and destroyed.  We'd awoken 4chan.  There was a great spike in sales when these sets went out, and we immediately commissioned a bunch of work with her, with Remy and PK working with Bailey.  I flew her out to LA for a meeting where we entertained doing a solo site for her, but we couldn't reach a good agreement and another company opened her site.  I think we probably made more affiliate selling that site, than we would have done if we'd launched.  She has of course, become a massive star.
As soon as I saw 18 year old Jessica Fox, I knew we had a star on our hands. Her cousin Carmen Moore had debuted the year before (and really should have been featured here, if not for space) and had been a hit. Jessica was awesome and PK worked with her over a number of years, and of course she's been in many DVDs and I think has done more Kink scenes then any other trans model. A total star.