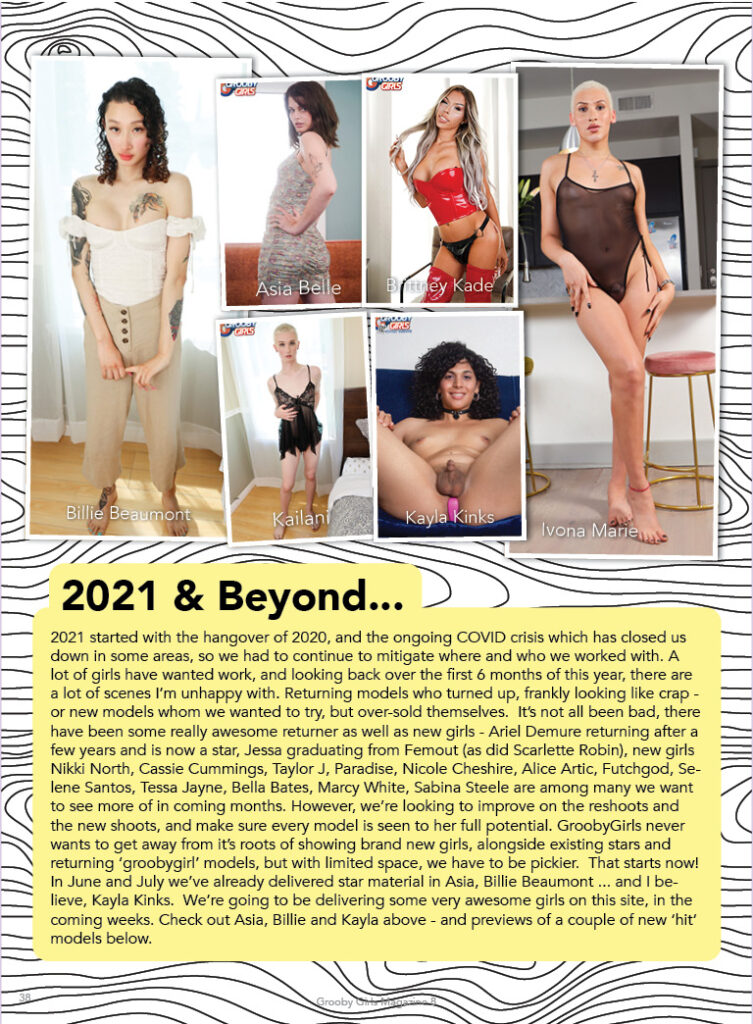 2021 started with the hangover of 2020, and the ongoing Covid crisis which has closed us down in some areas, so we had to continue to mitigate where and who we worked with. A lot of girls have wanted work, and looking back over the first 6 months of this year, there are a lot of scenes I'm unhappy with.
Returning models who turned up, frankly looking like crap – or new models whom we wanted to try, but over-sold themselves. It's not all been bad, there have been some really awesome returner as well as new girls – Ariel Demure returning after a few years and is now a star, Jessa graduating from Femout (as did Scarlette Robin), new girls Nikki North, Cassie Cummings, Taylor J, Paradise, Nicole Cheshire, Alice Artic, Futchgod, Selene Santos, Tessa Jayne, Bella Bates, Marcy White, Sabina Steele are among many we want to see more of in coming months.
However, we're looking to improve on the reshoots and the new shoots, and make sure every model is seen to her full potential. GroobyGirls never wants to get away from it's roots of showing brand new girls, alongside existing stars and returning 'groobygirl' models, but with limited space, we have to be pickier. That starts now!

In June and July we've already delivered star material in Asia, Billie Beaumont … and I believe, Kayla Kinks. We're going to be delivering some very awesome girls on this site, in the coming weeks. Check out Asia, Billie and Kayla above – and previews of a couple of new 'hit' models below.