Who can blame someone for applying for a modeling job and wanting to submit their best photos?  Much like dating websites, applicants are trying to 'hook' the buyer in thinking once contact has been made, it will be easier to make the deal happen – and often it works.
The issue is where is the line drawn, between submitting your best photos – and submitting photos that are either years out of date, retouched or just false.    We've a whole hard drive full of want to be models, who when they arrived at the shoot, differed so wildly from their applications, that they were unusable on the site.   Sometimes it's out fault, more often than not, it's the applicants.  It's photographers call whether to go ahead or kill a shoot, but if we're unable to use them on the site, then they don't get paid – and if we feel the model has went above and beyond, in her application it's unlikely she's going to get work again.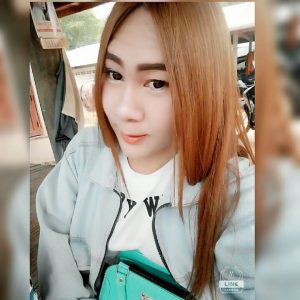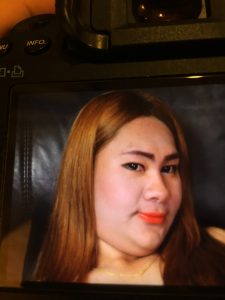 This post isn't about body shaming, or trying to put any one person's physical appearance down – but it's to illustrate why part of our job can be so frustrating (it would be awesome if we had the budgets, the resources and the ability to run interview/tryout days … but we don't).   It's also to encourage applicants to be realistic in their applications.   If you come to a shoot and you look so different to your application, that we have to send you home – then it's a waste of both your time and our producers, as well as potentially embarrassing and upsetting to both.
We work on extremely tight budgets.  Each set has to recoup it's outlay and each site runs on it's own merit and budgets.    We're overshot on Shemale Yum that we have content until the end of June, having to delay shoots of some fantastic first time models and returners until the end of May.   When this model applied via Jack Flash in Florida last week, needing content for Shemale.XXX we give the green-light to bring her in.
"23 yrs old, 8" cock 36D"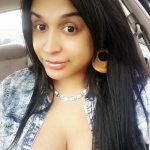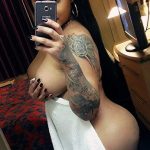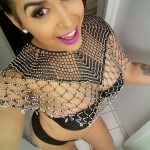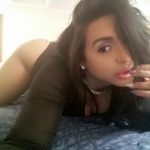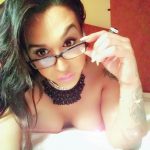 When the model arrived, she was, in my opinion , vastly different from the photos.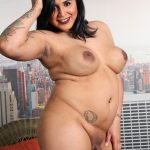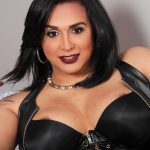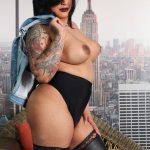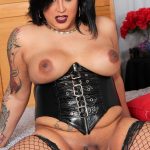 Each of our sites runs with a different aesthetic.   I think this model has a great look, a nice face and we have a membership that likes thicker, or BBW tgirls … on Shemale Yum!  It's not we'd brought in her to shoot for.    The sample photos was clearly out of date, retouched or very selective in their choice … almost as a selective as claiming she has "an 8 inch cock!"*
So we can use them on Shemale Yum where I'm sure, she'll be popular.  So where is the harm?  If she'd been more forthcoming with her preview photos, we would have been able to schedule her in – but this does this leave a bad taste in our mouths.   We now have even more budget spent on Shemale Yum, which is going to delay those waiting models even further – and we've spent budget intended for Shemale.XXX, and now have to find new shoots for that site.
It's just not cool.  In this case, but it will affect the model's re-shoot potential, it affects all the models we work with when the majority are honest about their photos and their looks – and it affects how we can be fair to all models and run our business properly.
* we've never rejected a model on cock size.