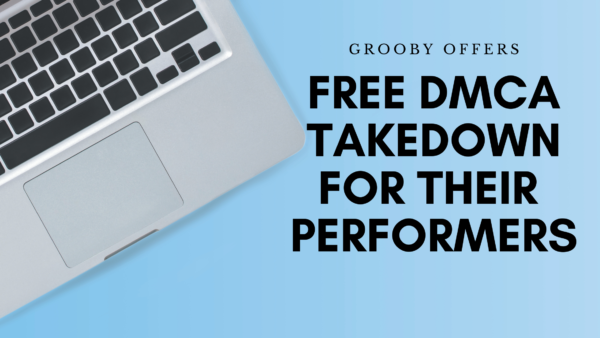 A bit more of an explanation on this – how and why?
As some of you already know, we've been removing your content (with your permission) when we see it on our daily visits to some of the tube and pirate sites. We have good relationships with some of the sites, and not so good ones with others but these are ones that respond to our DMCA requests or allow us to get them removed rapidly.
As we're already putting eyeballs on the content, we can easily spot models who've worked for us and grabbing their links and adding it to our takedown requests only adds a few minutes to the task. Yes you could do it yourself – and you should do it yourself, but often we're going to come across it faster and get it removed more rapidly.
Every hour your content is out there for free, means less sales to your clip/cam/fans sites (why pay for something you can get for free) – and of course, if they're able to see you for free, then they're also not going to be buying into our sites either for you, or other models. It's a lose/lose for both of us.
So to change this into a win/win – or realistically just try to limit to some extent your content that is stolen and shown for free, we're offering this to models who work with us either on our paysites, TranzFanz or other capacity.
No charge to you. You lose absolutely none of your rights.
We're offering no guarantees or expectations – only that if we see your content, we will try and get it taken down as fast as we can.
All we need is for you to complete this tiny little form: https://www.grooby.com/model-dmca-agreement/ which gives us permission to do so.
If you believe in your content – and you're in business to make revenue – then make sure you are doing what you can to get your content removed.