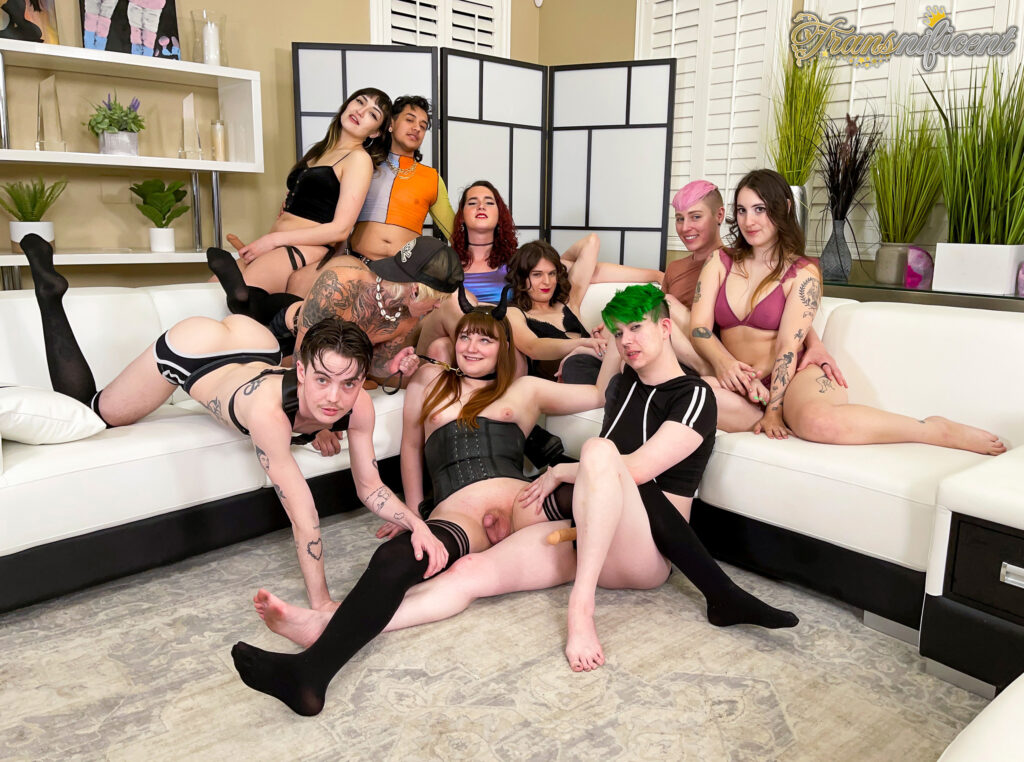 It's always a risk when you try a new project away from your core business. One would think working with trans men and non-binary, would be an easy step from working with trans women … and it is, we have great producers who enjoy the work and since launching we're inundated with models wanting to work for us. The problem is trying to reach the potential new members to sell, and when the performers are so different to most of our existing members who enjoy trans woman content, then it's almost like starting from scratch.
I think the content has been superb so far, Penny and Nikki have delivered some fine scenes, with some super models and that content is bolstered by UK content from Kalin, and a few more sources coming though. We only have very limited slots a month, and far more applicants so like our other sites, we sadly have to be judicial and make a choice to select the best potential performers for the site.
We we launched this site, it was to give a group of performers who didn't have a pay site platform, a space for them to appear on – and get paid for pro-shoots. We were very aware when launching this site, that there are trans men who do get work on some of the gay sites, and we also knew of performers whose looks, or identities would not be suitable on those sites – it's that second group we aimed for. Not every model applicant, no matter the niche, can be offered a shoot – it's just impossible to do that, and as a company, we have to make the best decisions for the site. I can honestly say, that turning down models is the hardest part of my job and one cannot say, 'Don't take it personally' because of course, it is personal and subjective. We can only make the best choices, and then hope the feedback shows us the direction to go. So if you are not chosen for a shoot, I am sorry and I wish we had the budgets and the space to be inclusive of everyone, but it's just not possible – and we had to take what we felt were the better options for the site – both to sell to potential members, and to stick by our ethos of promoting those who don't get platformed elsewhere.
To our current performers, producers and members – I love the content, and I love that so many of you seem to love working on it. But this site is haemorrhaging money fast. It's burning through the budget, with not enough traffic or sales coming in. Luckily, it's supported by sites which are profitable so we can use that for a while, but as many of you know through content creation, this content can be a hard sell. So I'm appealing to all of you – to do whatever you can to get eyeballs on the site. If you are a performer, signup to GroobyBucks.com and get paid on any sales you can make – or simply just keep tweeting/retweeting, sharing pics on Reddit, IG or other social media, post about us on your own sites, and please help do anything you can so people can get to see the front of the site, and hopefully buy. If we can see the sales going in the right direction, we can keep investing.
Thanks to you all. Thank you to the community and keep being the best at who you are.
Steven